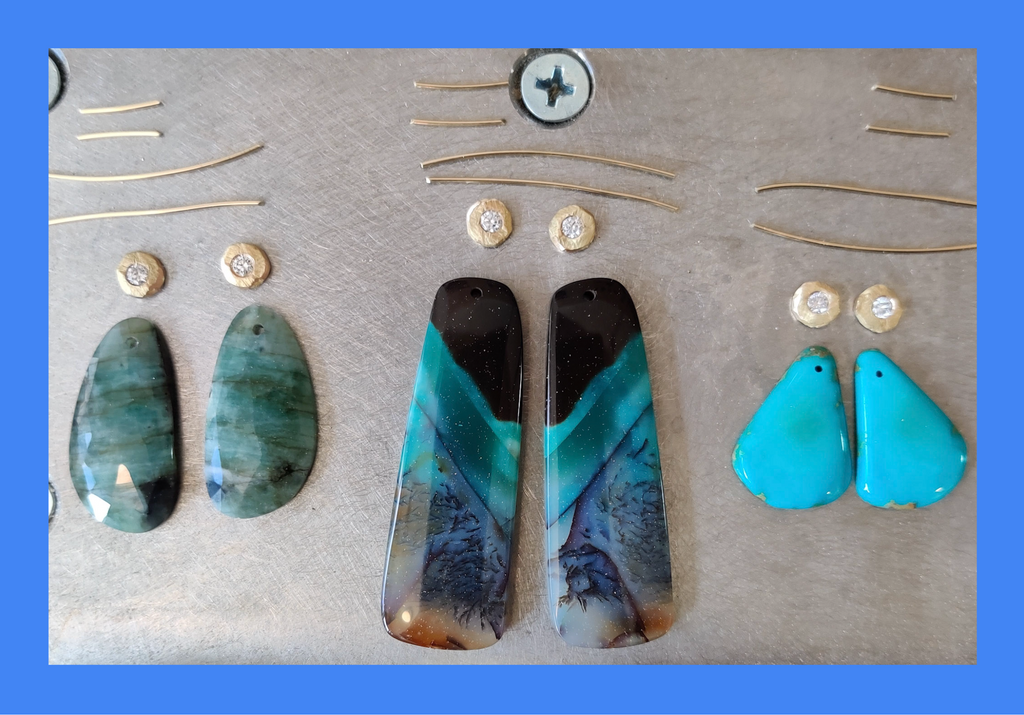 What makes these pieces truly One of a Kind?
Our one of a kind earrings are made with unique stones that we only source once a year during our visit to the Tucson Gem Show. Each year our selection of stones vary, and we can never guarantee getting the same type of stones. Many of these are found in small batches, and each particular stone is completely unique. This past year, for example, we found an incredible source for Petrified opal from Indonesia, but we don't know if this material will be available in the future.
The stones we love to use
Page takes the opportunity to use her creativity and intuition when it comes to selecting stones for her one of a kind earrings collection. Some of her favorites stones are Azurite Malachite, Chrysoprase, Watermelon Tourmaline, Aquamarine, and turquoise. She loves selecting stones that have a mix of colors and shapes, especially stones that resemble tiny paintings.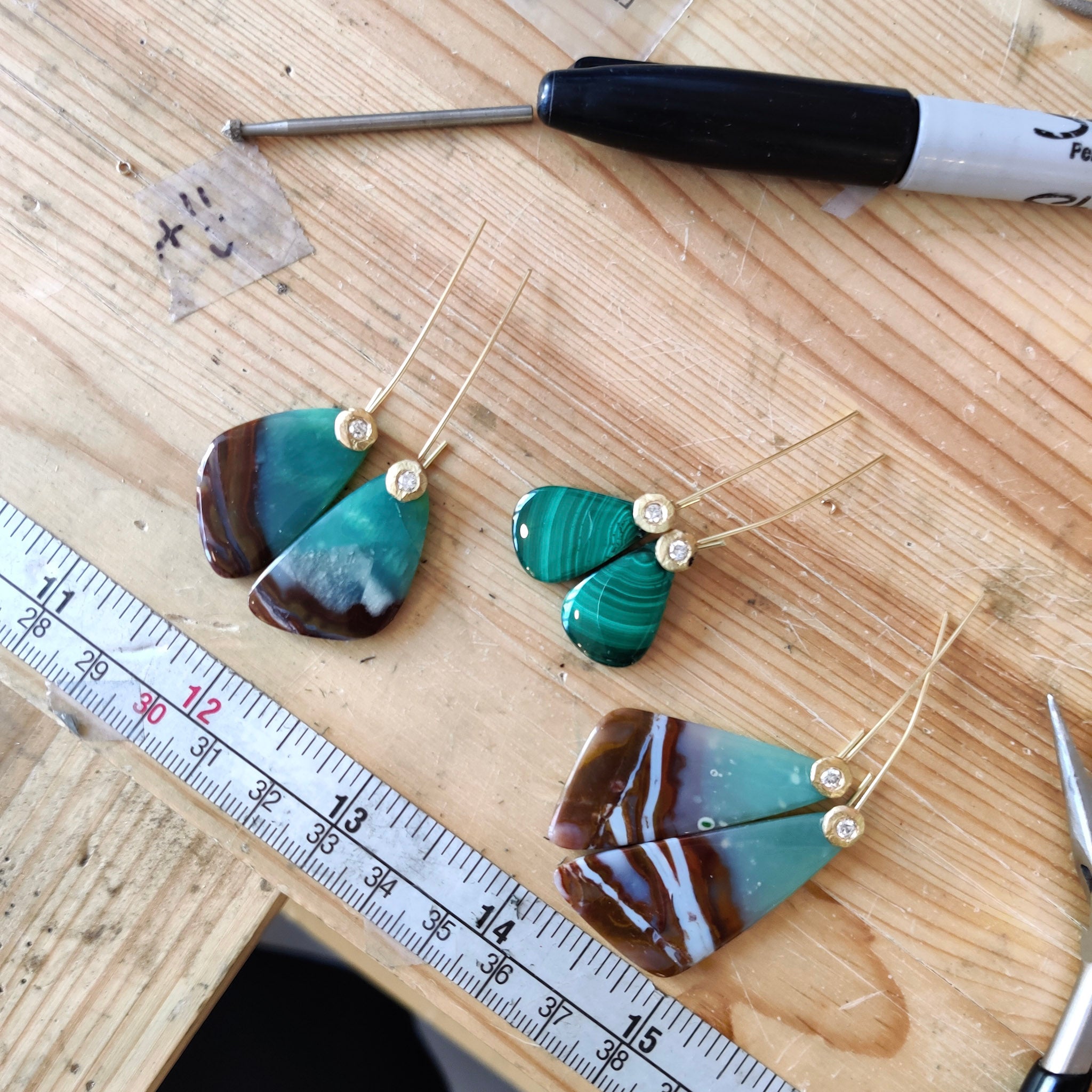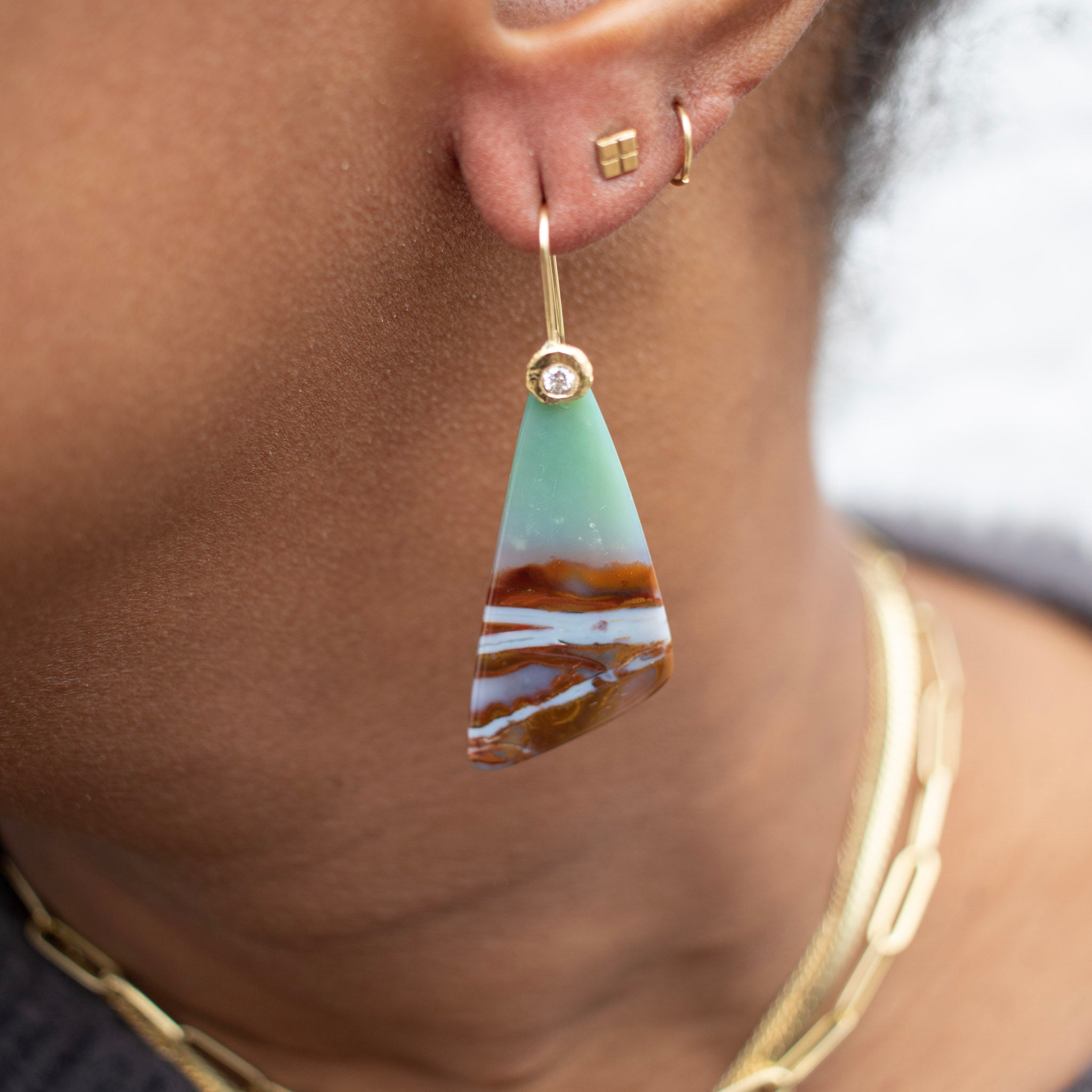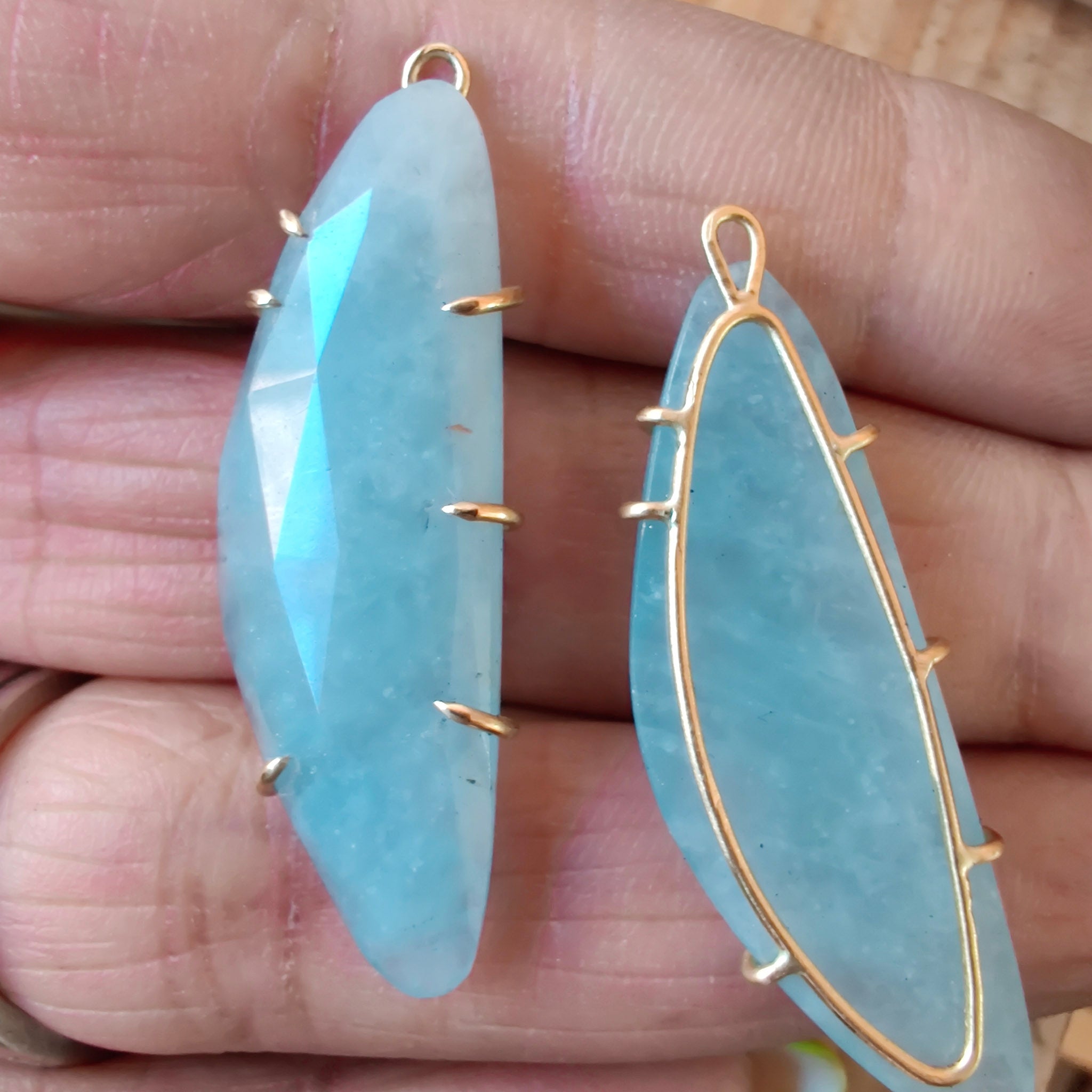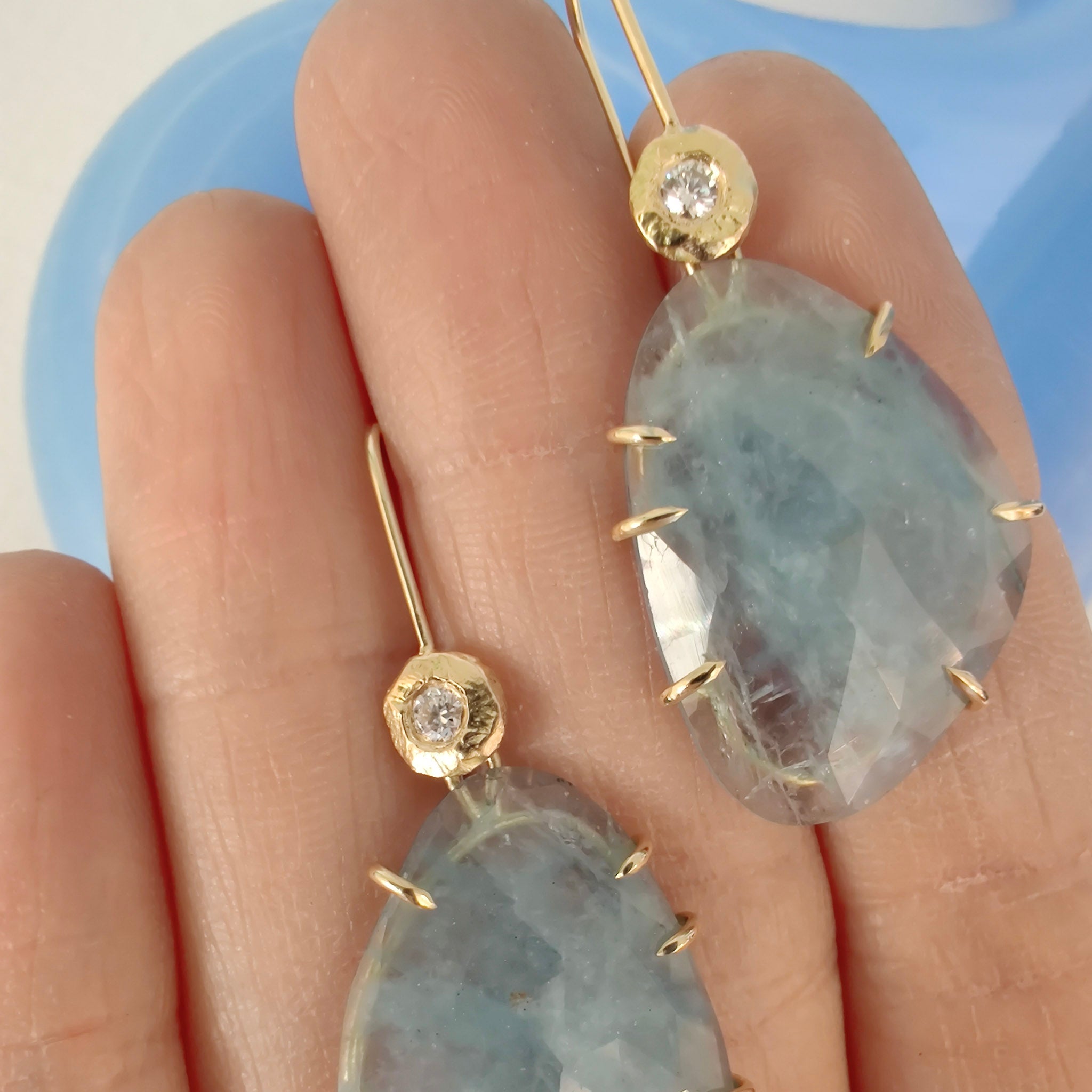 Unique stones paired with creative design and our signature texture
Why Earrings?
A lot of the stones in our One of a Kind collection are softer than the sapphire earrings we normally work with in our main 18k collection. Because of the way we set the stones, we are able to work with these softer gemstones easily. These stones will primarily be prong set or drilled to hang on a hinge. We tend to make handmade earrings for these pieces because earrings don't take much physical wear and tear. Although we may experiment with making rings in the future, earrings are always a perfect option for softer stones.
Our handmade process
After selecting our stones for the season, Page lays out the stones and start sketching designs. Then our team discusses each design and brainstorms different ways to achieve our desired outcome. Once the designs are settled on we start production on these pieces in small batches spread throughout the year. We work with 18k gold and add any diamond or sapphire accents. We normally come out with about 6 pairs at a time, every few months. If you're looking for a particular stone, always let us know and we can let you know if something similar is on it's way.