About Our Brooklyn Studio | Page Sargisson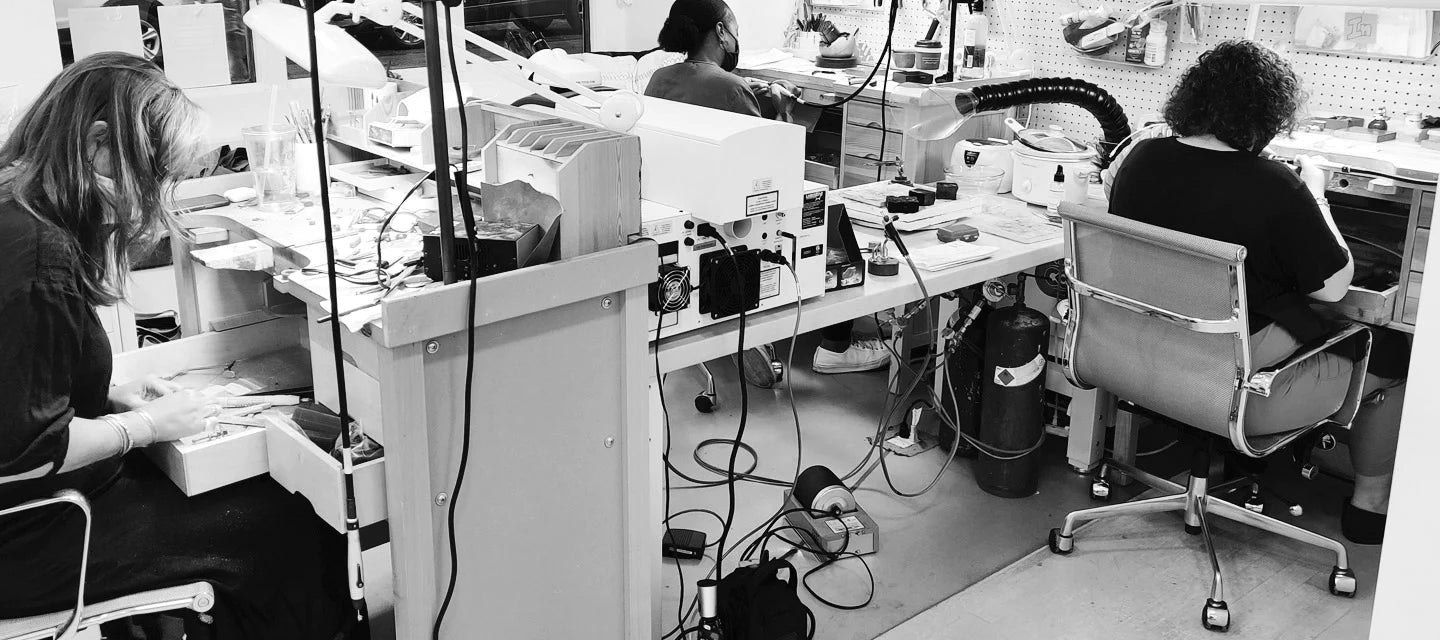 Our pieces are made from start to finish here in New York City – sustainable production is a top priority for us.
OUR SAPPHIRES
Sapphires come in many unique colors, and our affinity for these lively stones has become a Page Sargisson trademark. We have long-standing relationships with trusted sapphire vendors who uphold the highest standards of quality and sustainability. Our sapphires are exclusively natural or heat-treated, and we avoid stones that have been additionally treated in any other way.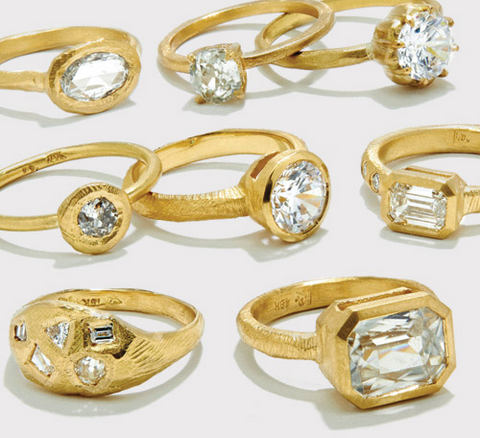 OUR DIAMONDS
We source GIA certified diamonds on request, and we also love using antique and repurposed diamonds whenever possible. If you have a family stone, we can help you re-set it in one of our designs!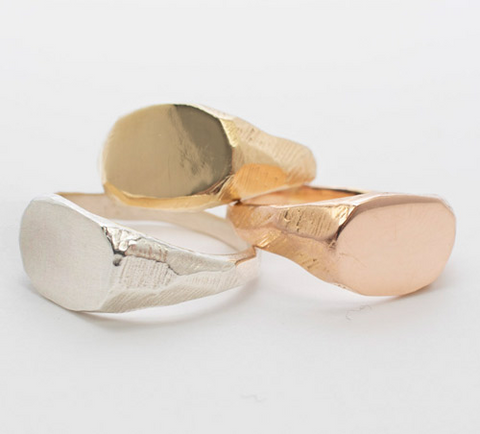 OUR METALS
Our casting and stone setting are completed locally here in New York. We use recycled metals for all of our castings, and take care to reduce our carbon footprint and keep our practices sustainable.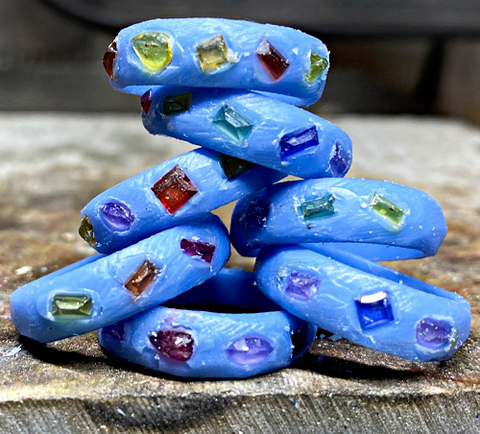 OUR BESPOKE PROCESS
The majority of our jewelry features freeform stones that are one-of-a-kind. For these pieces, Page creates an individual wax with custom settings for those particular stones. When the unique shape of a stone directly impacts the overall design – like for our Signet Rings – we photograph each piece individually, so you know exactly what you are getting.
Our studio is located in the back of our Boerum Hill, Brooklyn retail shop. Walk by on Hoyt St and peek in to see us designing, fabricating, wax carving, and finishing.