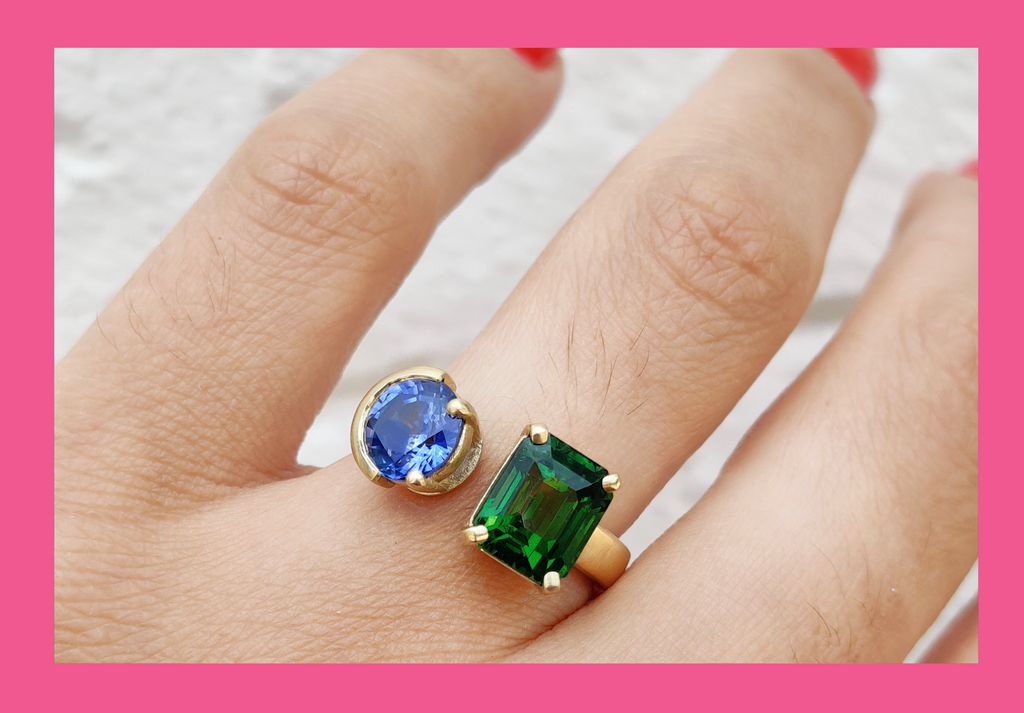 Make it Your Own
We love creating custom pieces and have a super simple process for making our clients' visions come to life. If you have something in mind, we're happy to consult with you in-person or online. We source diamonds on request but we also love working with your own family diamond and creating something you can't wait to wear every day.
When Should I pursue a Custom Engagement Ring
When it comes to Engagement rings, we know there is a lot of information to take in and many choices to make. Custom pieces are always going to be final sale, so there are a few things to consider before moving forward. Is the wearer of the ring involved in the design process? When the person who will be wearing the ring is involved, custom work is always a great choice. This way you ensure that the wearer of the ring is on board with any aesthetic or practical concerns they may have. This also allows us to assure that the ring size is correct, which can be important depending on the ring style.
What if the wearer isn't involved in the process?
If the person who will be wearing the engagement ring is not involved, and surprise is important to you, we are still absolutely able to accommodate custom requests. In this case we may go about things slightly differently, and will generally suggest a style that can be easily re-sized if needed. In this case the more of a clear image you have in your mind, the better! Although anything custom can not be returned, we are able to adjust the size as well as the finish on these pieces. We will also generally make sure the setting can accommodate a wide selection of wedding bands.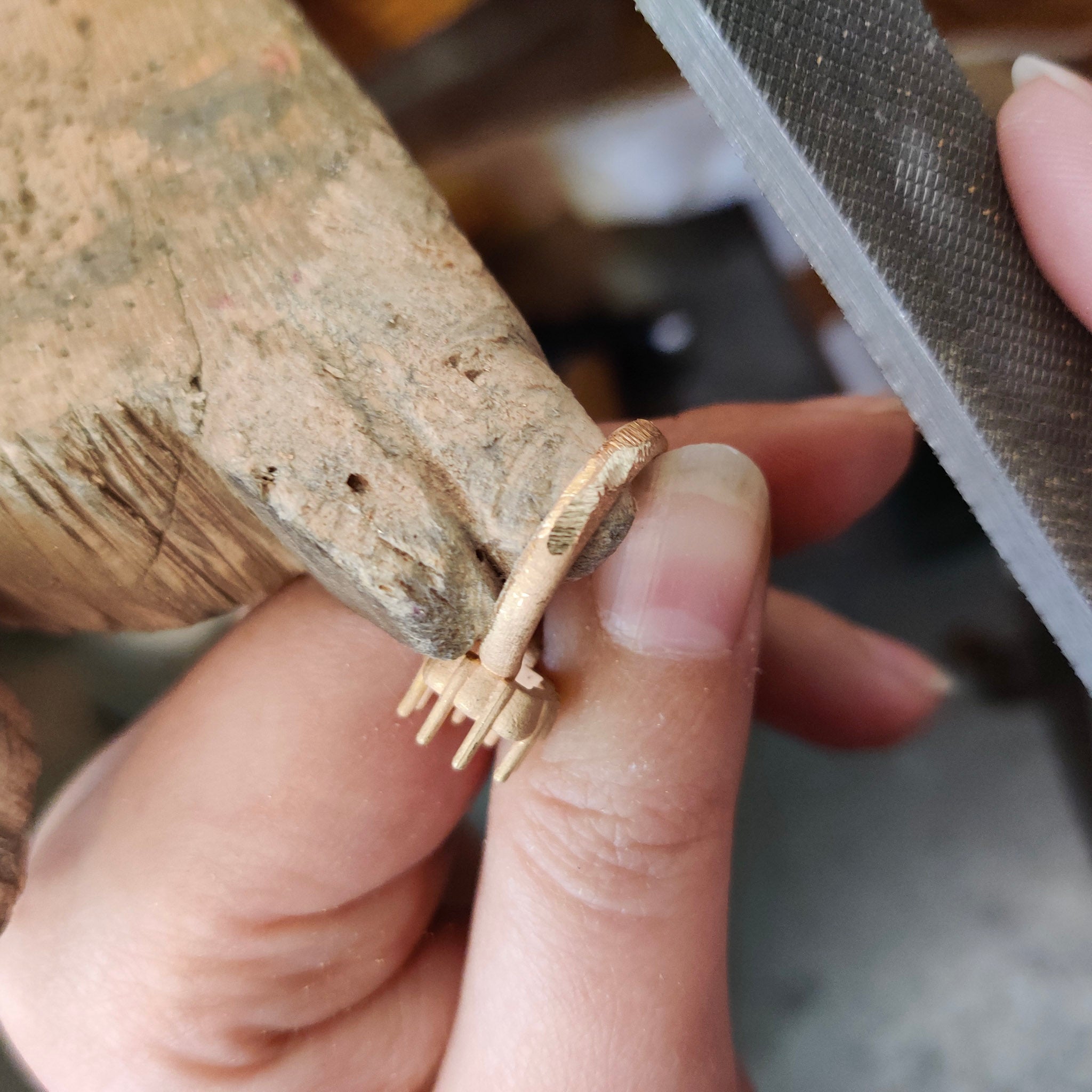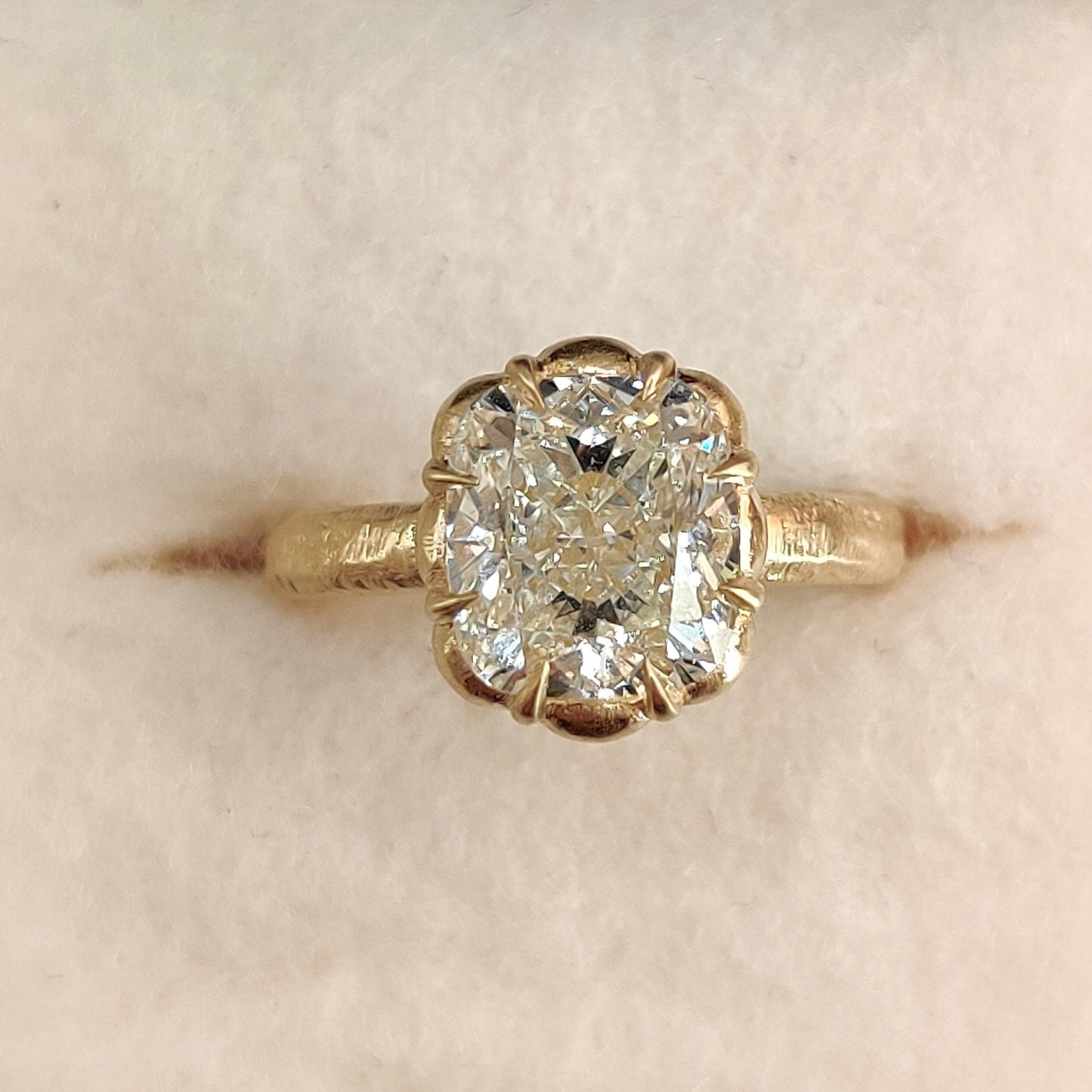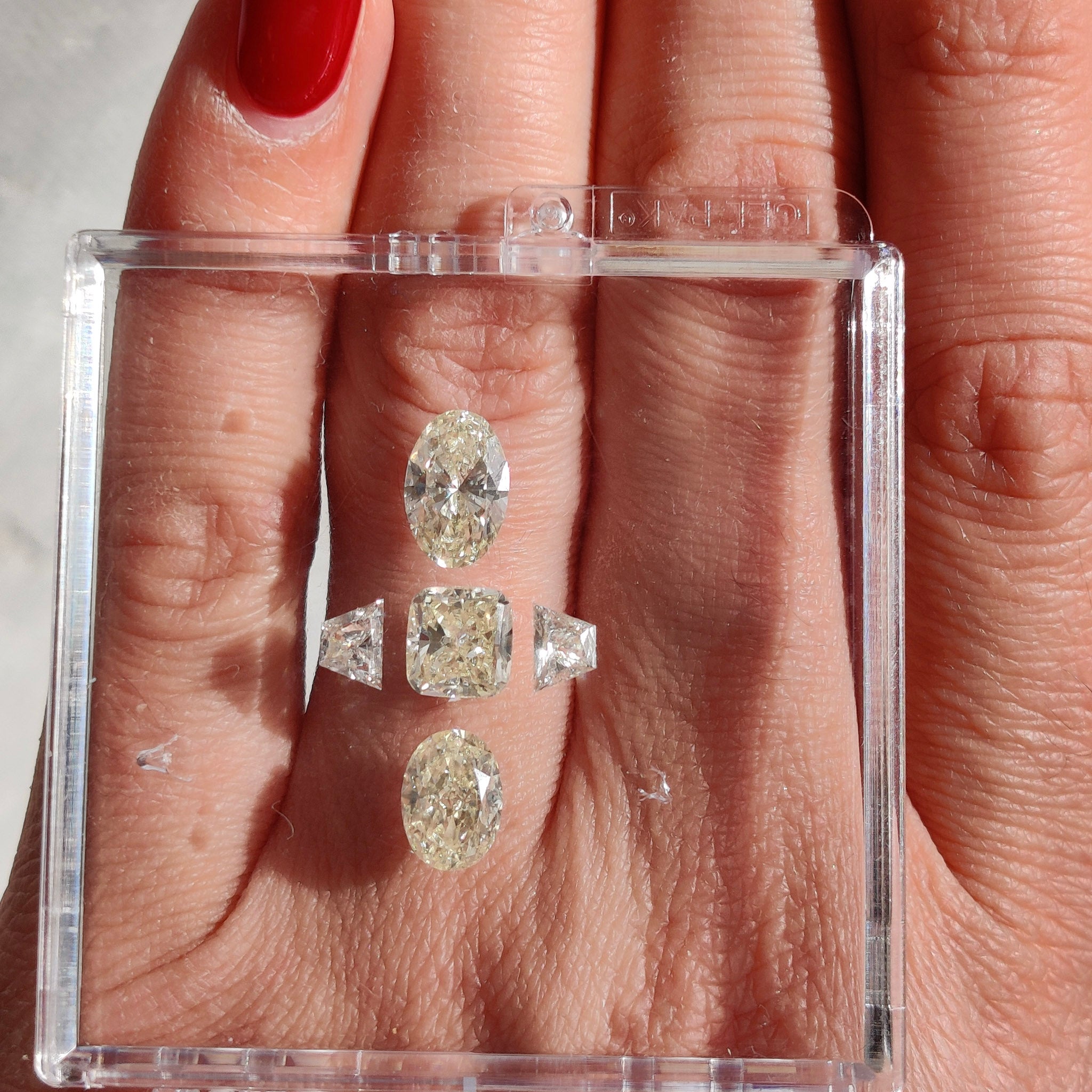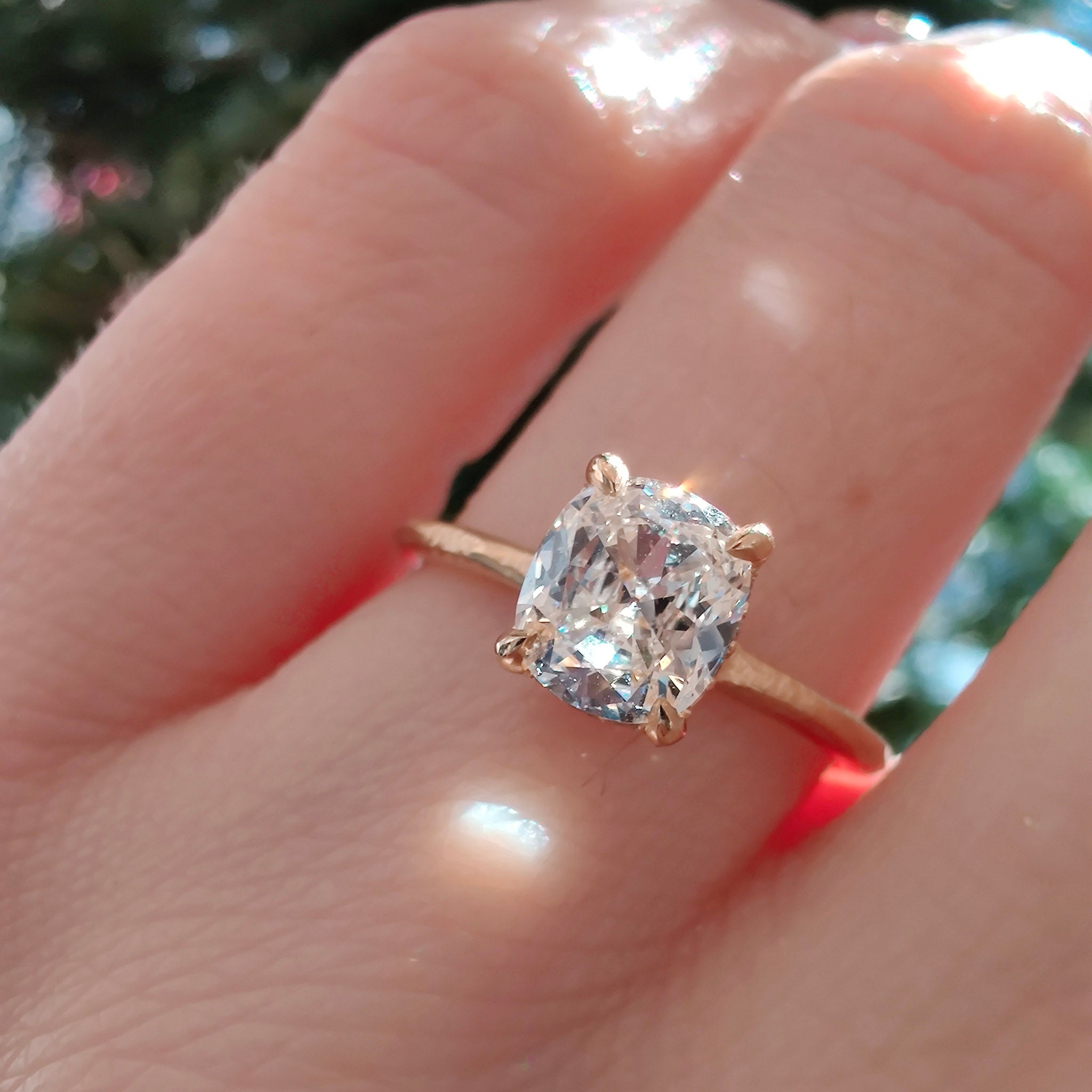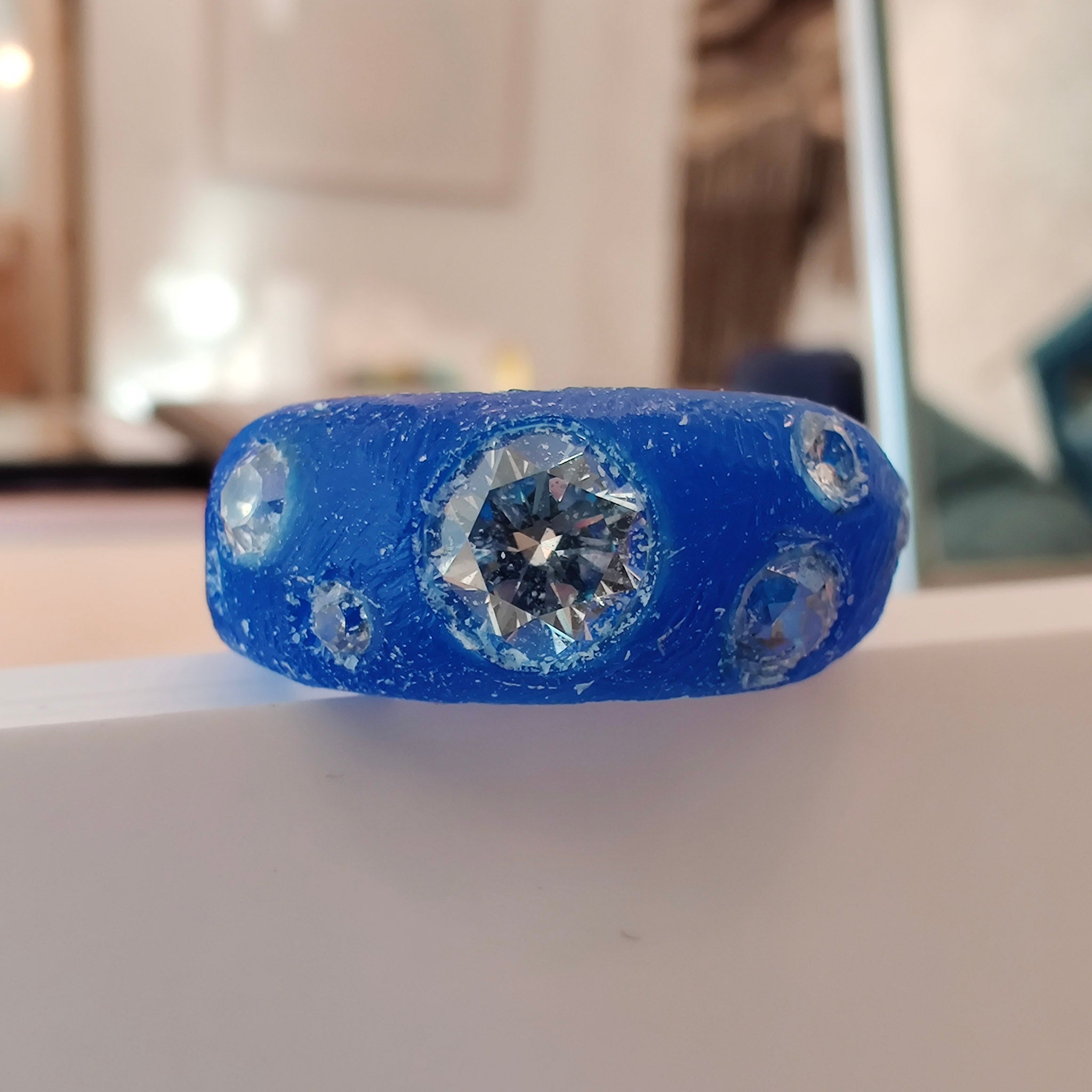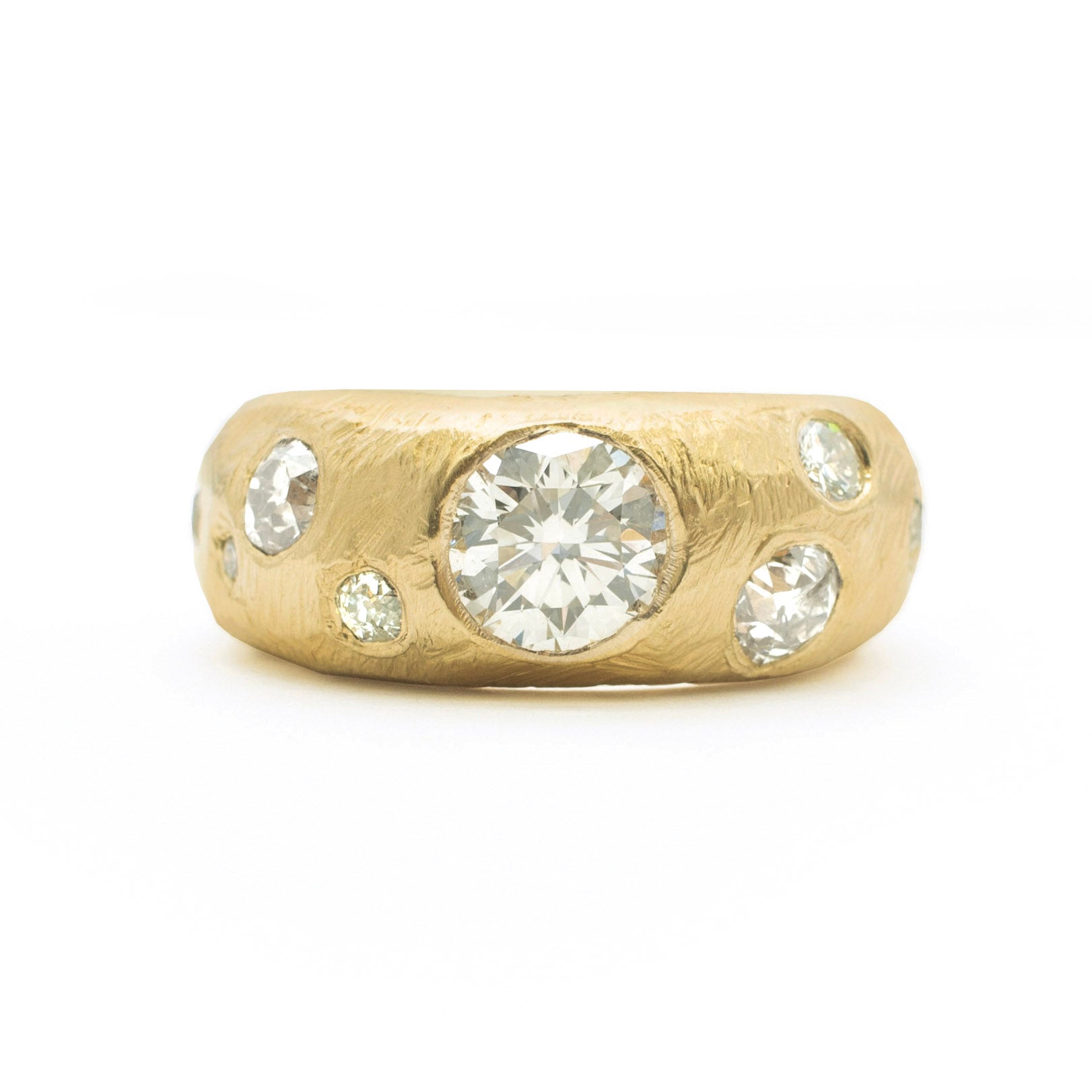 It is our honor and pleasure to work with our clients on creating custom one-of-a-kind pieces for life's most special moments
OUR DIAMONDS
We love using antique and repurposed vintage diamonds whenever possible, and offer GIA certification on almost all of our center stones. If you have a family stone, we can help you get it GIA certified on request, however, we don't do appraisals and recommend having an appraisal done before re-setting any significant diamond. We are also happy to offer Lab created diamond on request.
OUR SAPPHIRES
We have long-standing relationships with trusted sapphire vendors, who uphold the highest standards of quality and sustainability. Our sapphires are exclusively natural or heat treated, and we avoid stones that have been additionally treated in any other way.
OUR METALS
Our casting and stone setting are completed locally here in New York. We use recycled metals for all of our castings, and take care to reduce our carbon footprint and keep our practices sustainable.