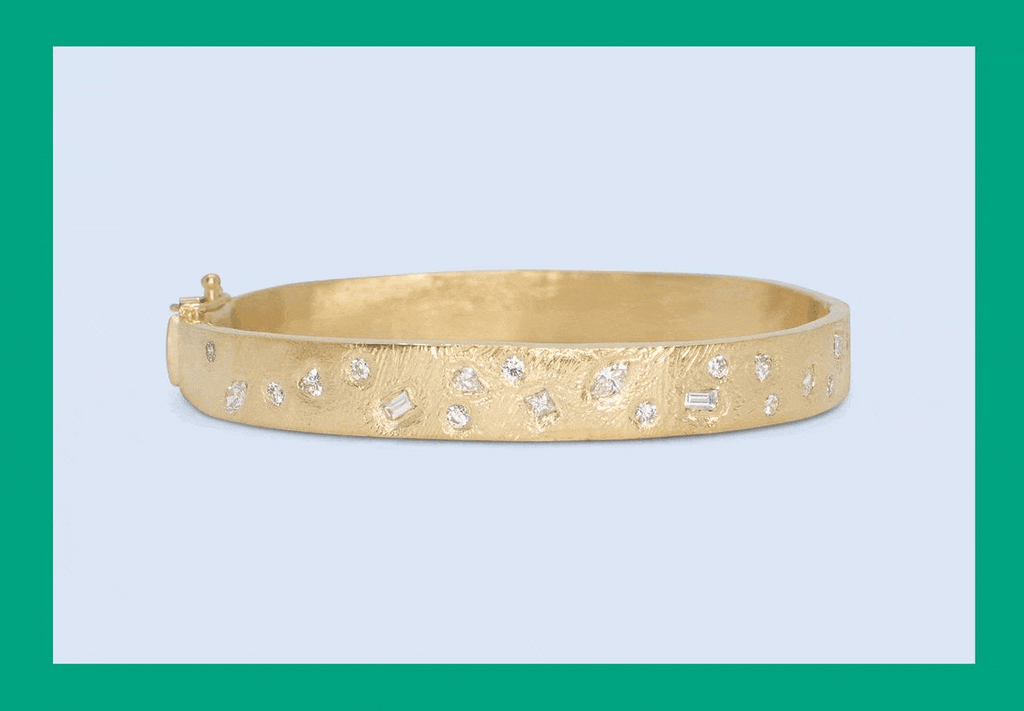 Nothing makes our hearts happier than when we can help our clients celebrate love – whether it's with engagement rings or bespoke jewelry that marks relationship milestones. Which is where this showstopper of a bracelet comes in...
JEWELRY WITH A BACKSTORY
Our client came to us with the idea of using 20 diamonds to make a special piece for his wife that commemorates their 20th wedding anniversary. We went through many different ideas of how to incorporate the number 20,  originally leaning towards a necklace design. Luckily, his sister-in-law intervened and dropped the hint that his wife had actually been eyeing hinged cuff bracelets. And the rest is history!
FROM VISION, TO HANDCARVED WAX, TO DREAM BRACELET REALITY
The cuff started as two separate pieces, handcarved in wax by Page, using her signature brushstroke style. The diamond settings were made in the waxes, and once cast in 18k gold, our expert team set the diamonds, attached the hinge, box clasp and safety, and polished up the piece to perfection (which for us is a satin finish).
FROM BROOKLYN, WITH LOVE
Our client's wife loved the bracelet so much that she sent us some snaps of her wearing it. We designed this piece to feel special, yet comfortable enough to wear on the daily.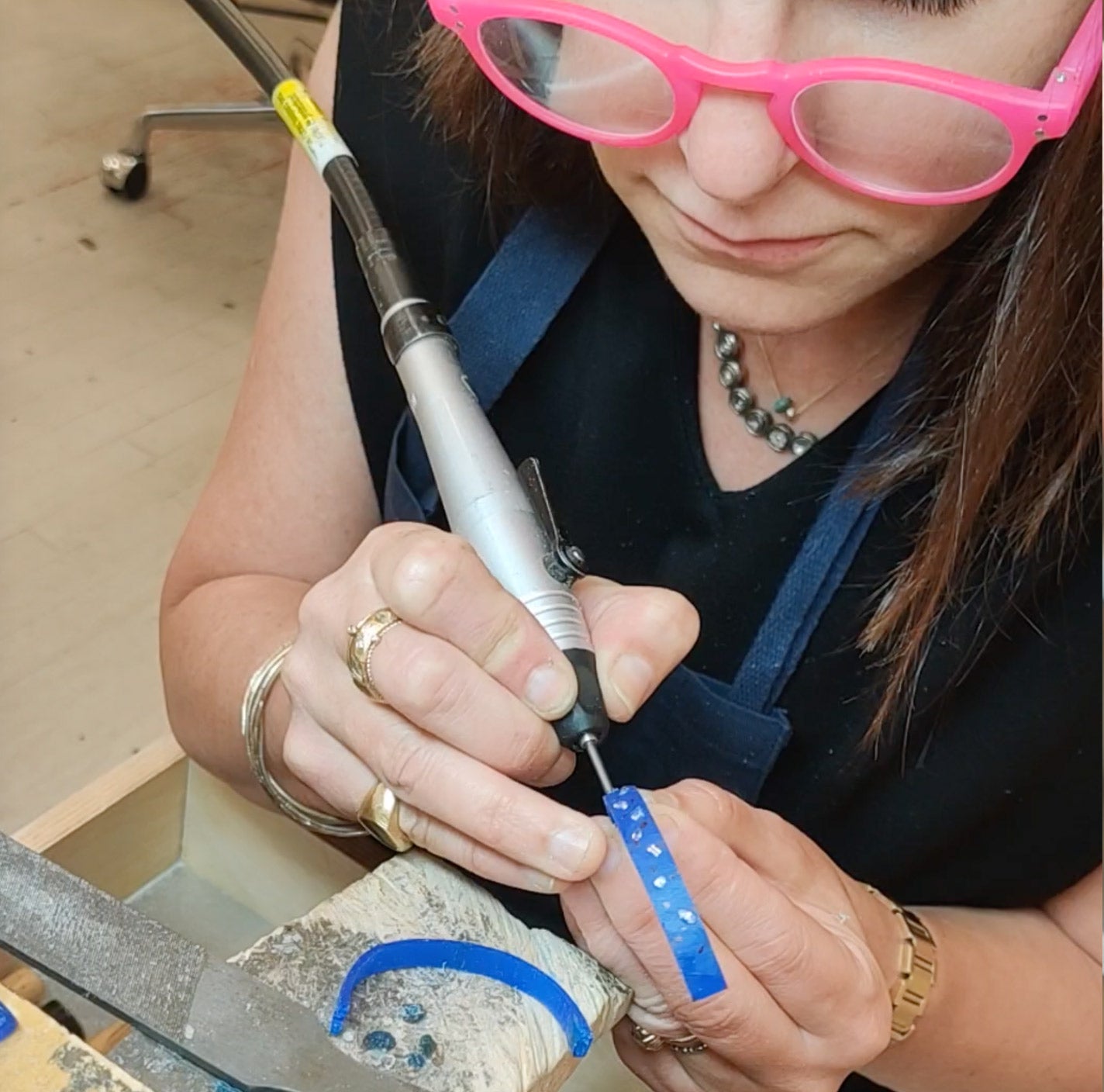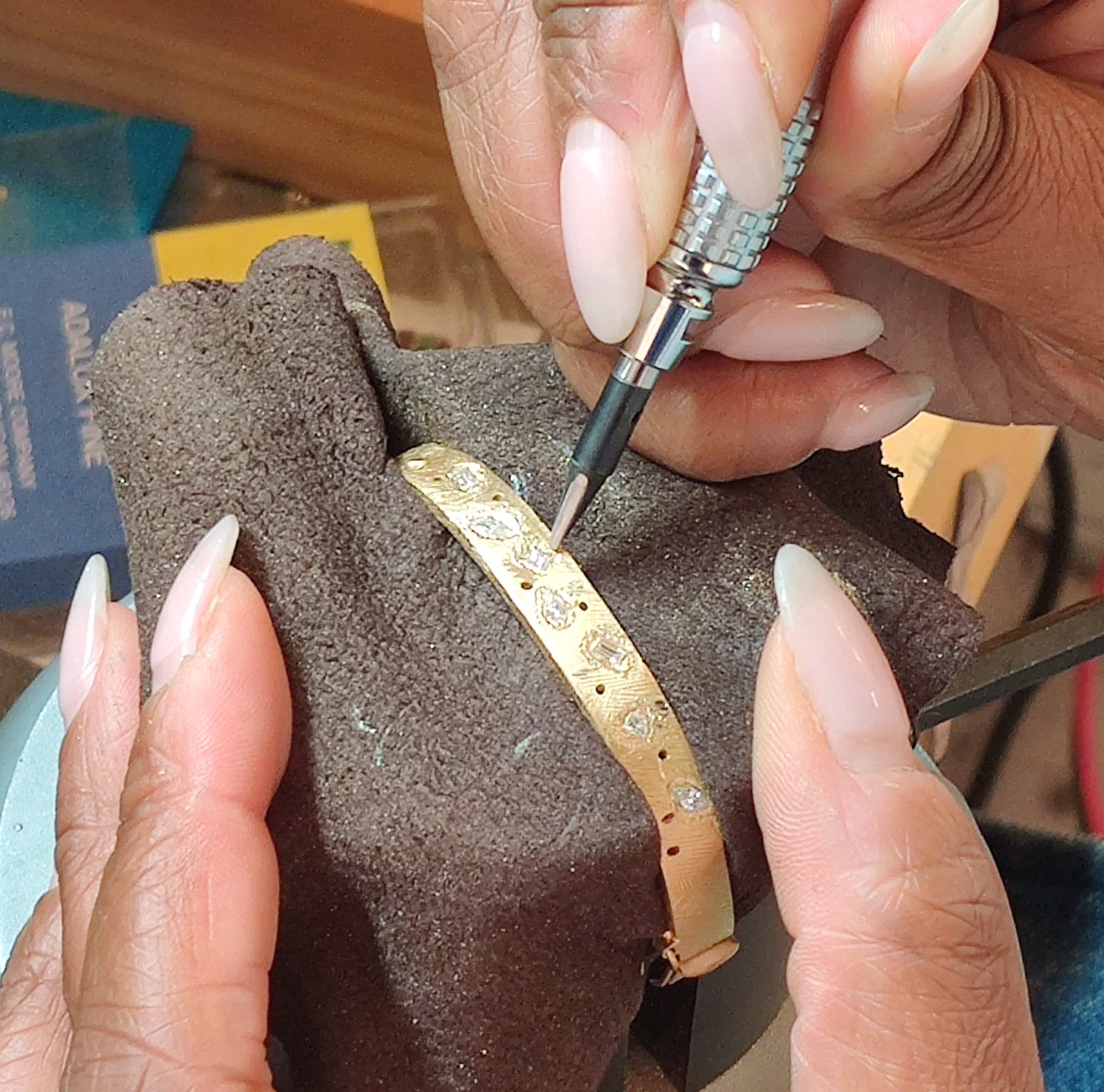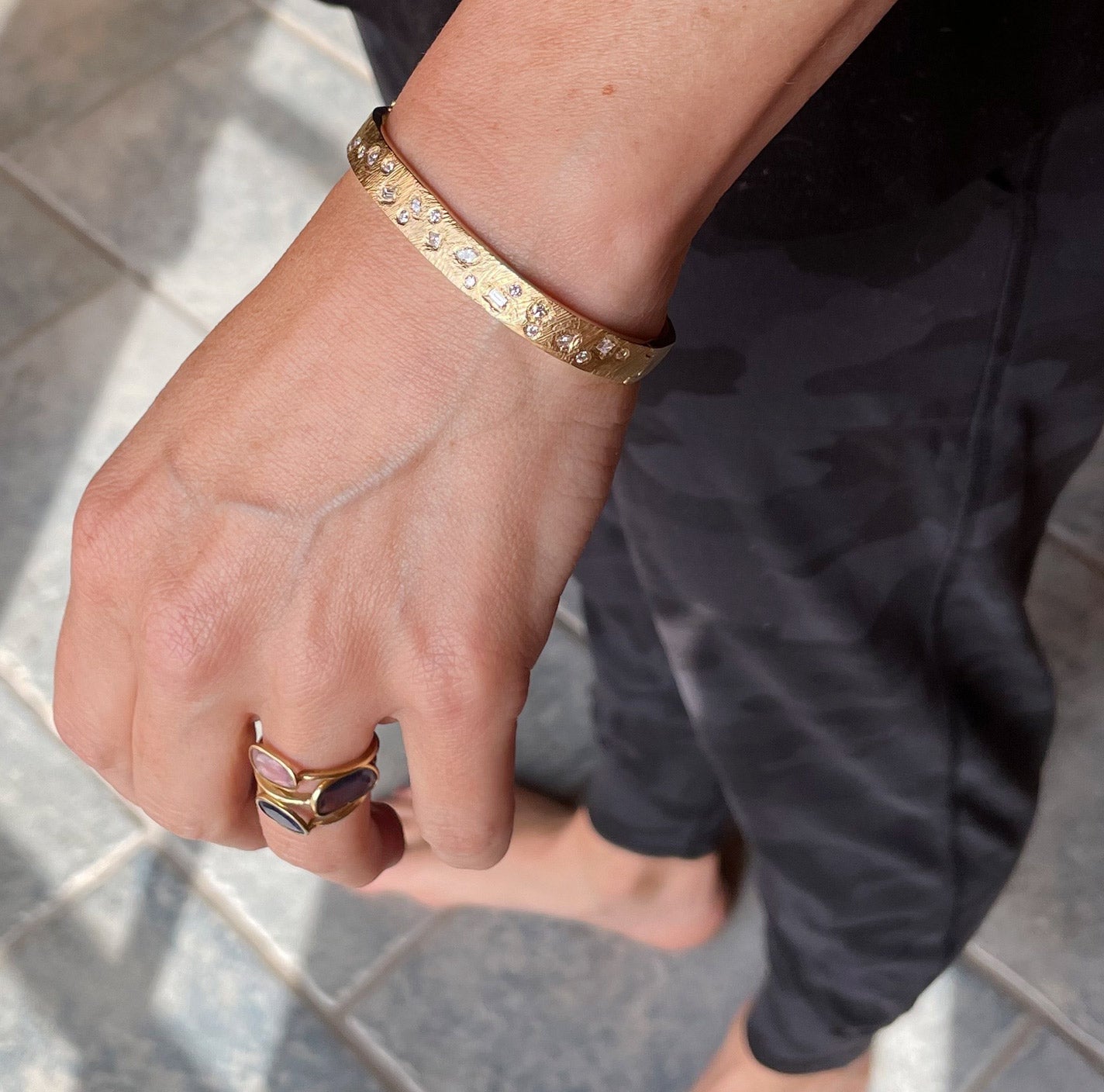 "I absolutely love wearing this bracelet! My husband really impressed me with the thought and attention that went into it. Thanks to Page and her team for helping guide him through the process."
OUR CUSTOM JEWELRY PROCESS
1. Email Us. Contact us at info@pagesargisson.com with as much detail about your ideal custom piece as possible – metal, stones, inspo pics or pics of a current piece you'd like to redesign. 
2. Schedule an appointment. After submitting your inquiry, a specialist on our team will reach out to gather any additional information or images and schedule an appointment in-person or online. Or you can skip to this step here! 
3. Get Specific. At the appointment, we'll help you fine tune the details.  We'll view any stones that have been sourced and detail out a variety of specs and pricing options.
4. Craft Your Custom Piece. After all the details are finalized, we'll collect a 50% non-refundable deposit. In 4 to 8 weeks, your piece will be ready to ship or pick up! At this point, we can still make minor adjustments to sizing or finish.