About Our Custom Process | Page Sargisson

We love creating custom jewelry for our clients to celebrate life's special occasions, relationships, and histories. Transform an heirloom jewel or collaborate on a new piece from start to finish.
STEP 1 | Email Us
Drop us a note to start the conversation. Photos of your current piece or stone, inspirational images, or a description of what you're hoping to create are always helpful.
STEP 2 | Make an Appointment
Typically we've discussed basic design and budget at this point, and we're ready to receive your jewelry (if you have any). You can book an appointment on our site, or call 212.629.7092 for one of our staff to schedule it for you. We welcome both virtual and in-person meetings!
STEP 3 | Get Specific
At the appointment we'll inspect your piece(s) and discuss any extra details. If we sourced stones for you to view, we'll review the specs and prices of the options.
STEP 4 | Deposit
If we're ready to get things moving, we'll take a 50% deposit at the appointment. Deposits are non-refundable and custom orders are always final sale.
Fini!
In 4-8 weeks we will let you know that your piece is ready for pickup! At this point we can still make any minor adjustments on size or finish if needed. We will also return any unused parts of your original jewelry.
Before & After Gallery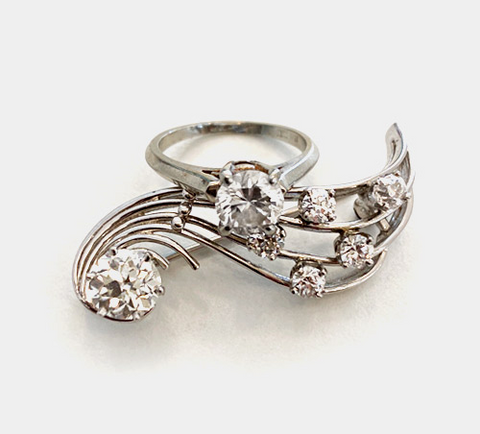 BEFORE
A family ring and brooch that our client wanted to convert into several modern gold pieces.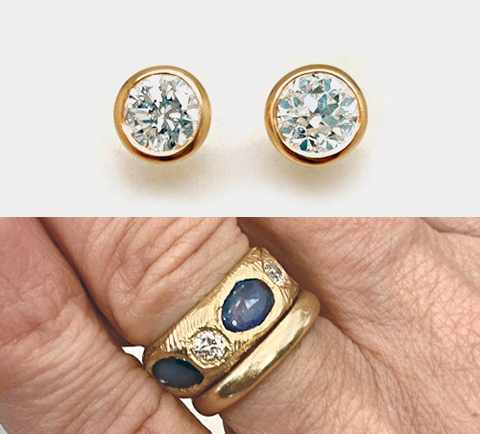 AFTER
The two larger stones were transformed into a pair of classic diamond studs. The smaller diamonds became part of a band with alternating sapphires.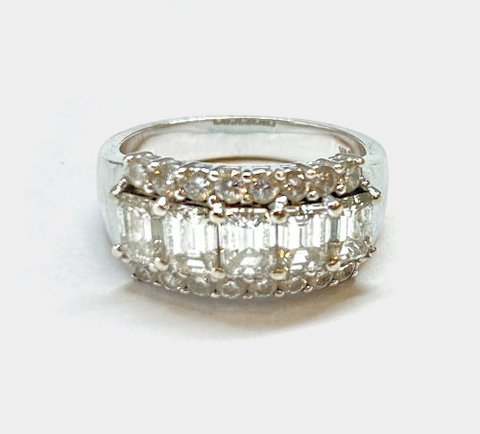 BEFORE
A traditional platinum wedding set with baguettes and round cut diamonds.
AFTER
We removed all of the diamonds and carved a new band for the larger baguettes. The round side stones were set in two of our textured Chakra Rings. We love this stack and the option to mix and match the different bands.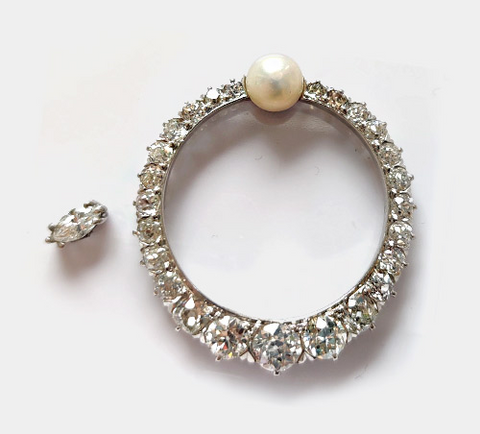 BEFORE
This couple brought in heirloom diamonds from a brooch and pendant.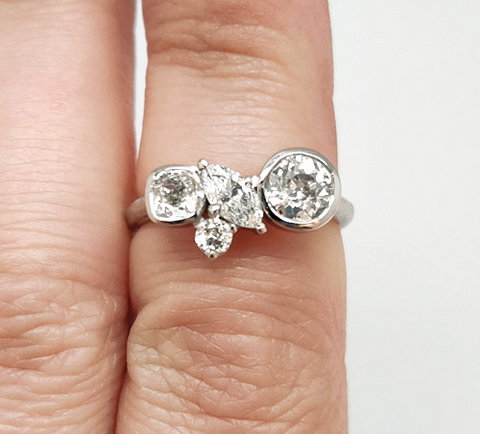 AFTER
Together, we worked to select the perfect stones to create a unique multi-diamond arrangement combining multiple types of settings with classic Page Sargisson texture finishes.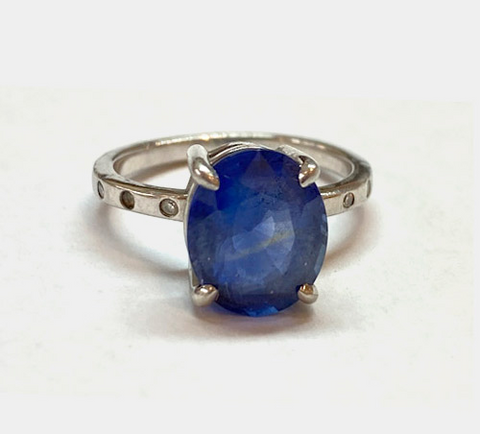 BEFORE
Our client began with an heirloom sapphire ring in a style that just didn't match her own.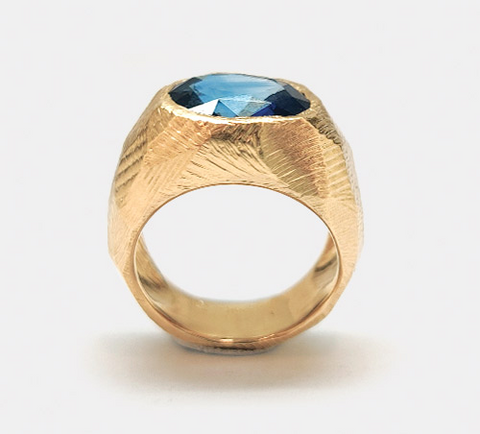 AFTER
Using Page's signature carved textures, we transformed this vivid sapphire into a sculptural signet style.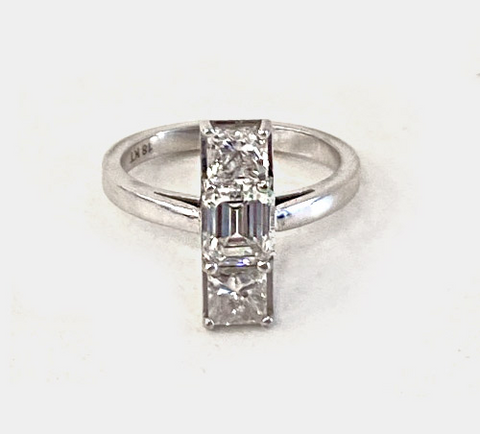 BEFORE
This client had a platinum ring with one Asscher cut center stone and two princess cut diamond diamonds.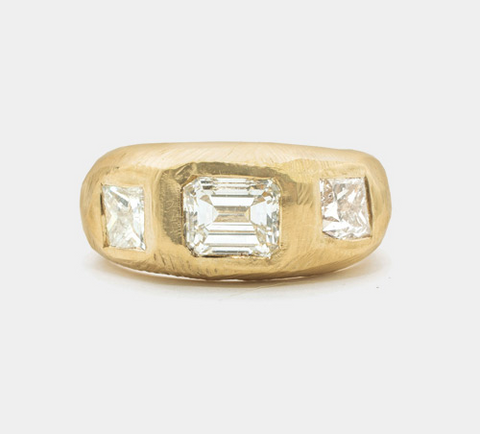 AFTER
We turned her existing ring into something more modern in gold.